Decorating Contest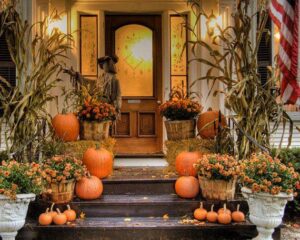 Announcing the Keene Pumpkin Festival 2020 Decorating Contest !
That's right, start planning now how you might decorate in these categories:
Best mailbox/end of driveway
Best pumpkin
Best scarecrow
Best themed
The winners of each of these categories will receive 3 – $100 gift cards from a variety of local businesses who have sponsored us in the past – just a small way for us to give back!
In addition to the four categories just mentioned, there is an overall grand prize of a $500 gift card from Elmhirst's Resort – great for the whole family!
If you are a business or organization, you too can get into the spirit – a gift certificate for a round of golf (4 people) from Bellemere Winds is what you are decorating for…
So, dust off your autumn decorations, visit one of our local pumpkin growers to get pumpkins and start your planning now.
Step One: register your participation by completing the form below
Step Two: Decorate, decorate, decorate
Step Three: Have your home ready for judging the week of October 12-16.
Step Four: Drive or walk around your neighbourhood to see people's creativity and spirit.
Check to see winners of the contests posted on the website week of Oct. 19, 2020.
Submissions are now closed. Thanks to everyone who has entered.